Consultation Spaces
Purpose and Audience
The Library provides consultation spaces in both Geisel Library (East Commons, Geisel Library 2nd Floor ) and WongAvery Library (WongAvery Library Room 201) for campus units, programs, instructors, and teaching assistants (TAs) to support student learning and success. Interested parties that would like to meet with individual or small groups of students in the Library, regularly or occasionally, to conduct in-person or remote office hours, enrichment activities, or outreach activities can do so in either of these locations.
The consultation spaces in Geisel Library consist of 6 semi-private cubicles that work well for student outreach, brief information sessions, and smaller, more focused review sessions. The consultation space in WongAvery Library is an enclosed room more ideal for hosting makeup exams, accommodating students with specialized/individual instructional needs (including additional testing time), and meeting with small groups of students.
We welcome inquiries from any campus stakeholder about the possibility of participation, and how we can help to meet the needs of the students you serve.
---
Guidelines
Neither area is intended for larger group instruction. The semi-private cubicles in Geisel's East Commons can comfortably accommodate up to 5 individuals. Room 201 in WongAvery Library can comfortably accommodate up to 8 individuals. Those needing larger spaces can attempt to reserve Geisel Room 721 (7th Floor), which can accommodate up to 16, through the group study room reservation system.
Campus units, programs, instructors, and TAs may reserve time slots for up to 3 hours per day, up to 3 days per week.
Eligible participants needing irregular time slots, as needed and available, are accommodated based on current availability.
The monthly calendar will be posted in the consultation space areas, so that walk-in students can identify whether/when someone with which they wish to meet may be available in the space.
Subject Librarians may be available to meet with TAs or instructors prior to their consultation period(s), or to participate in the consultation(s). Contact your Subject Librarian directly or alert us when reserving the space that you'd like the Subject Librarian to contact you.

Subject Librarians can also provide instructional workshops for larger groups, if preferred, submit a request .
---
Spaces and Equipment
Geisel Library Location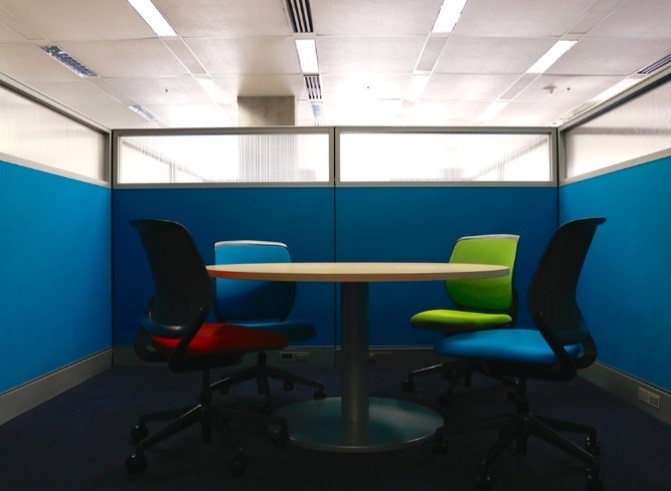 The Library Consultation Spaces in Geisel Library are located in an active, heavily trafficked, collaborative learning area, making it ideal for student support stakeholders to meet with existing student clients or to reach new students.
Multiple semi-private cubicles here each offer a round table and 4 chairs. Additional chairs may be pulled in, as needed, and put back after use. Whiteboards are available in the surrounding area that can also be used. While no computers are available in the cubicles, wireless capability and power outlets are available. A lockable file cabinet is available nearby, in which participants can store needed office supplies, promotional/instructional materials, and similar items, if desired (contact Gen Thipatima for details).
---
WongAvery Library Location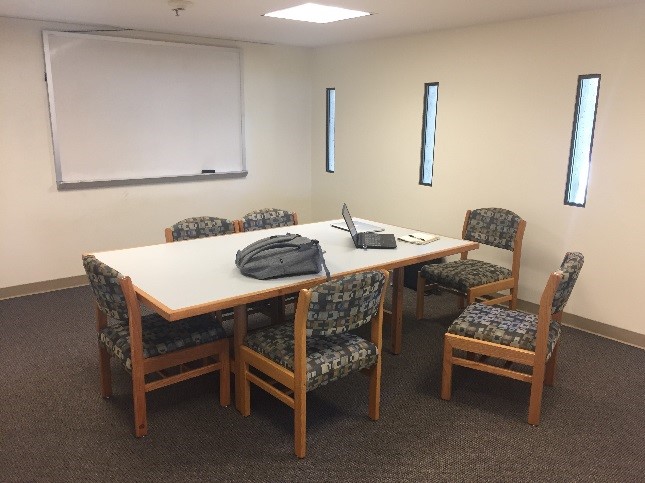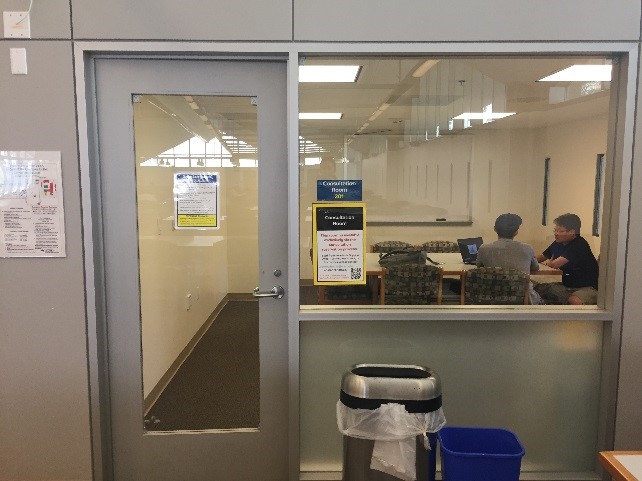 The Library Consultation Space in WongAvery Library affords privacy, a larger space, a large table, and a wall-mounted whiteboard, in addition to mobile whiteboards that may be available in surrounding study spaces. Room 201 comfortably accommodates up to 8 people, though 6 chairs come standard in the room, additional chairs can be brought in from the surrounding area and placed back after use. This space is equipped with power outlets, and wireless capability.
---
Reservations and Details
Interested campus units, programs, TAs, and instructors should inquire with Fran Esquer by email (fesquer@ucsd.edu) for details and reservations.
Alternately, contact Gen Thipatima by email (gthipati@ucsd.edu), in Fran's absence.
Want your department, TA, or instructor to be available in the library? Let them know about this service, or send your suggestion to Fran Esquer and we'll send them an invitation.
---
Feedback
We welcome suggestions about additional equipment that might be useful in these spaces, or about any other aspect of this service. Send comments to learningspaces@ucsd.edu.