2022 - 2023: Rethinking Genocide: Fascism, Exploitation, and the Holocaust
Recorded events are available via: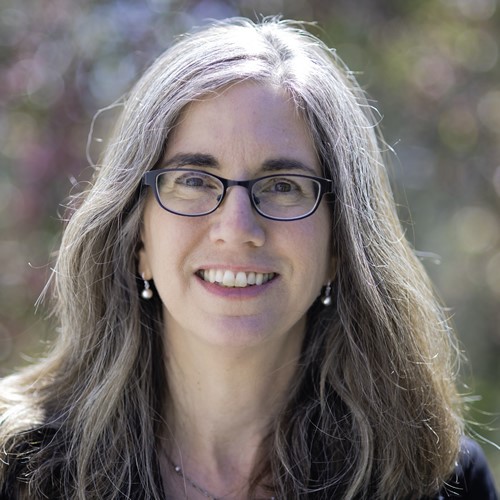 The International Military Tribunal, colloquially known as the Nuremberg Trials, constituted a remarkable conclusion to the "grand alliance," the tenuous collaboration of the Americans, British, and Soviets to defeat Nazi Germany. For understandable reasons, Westerners tend to see the tribunal through American eyes. A Soviet perspective shifts the focus on a little-known aspect of postwar history: the unexpected contribution of Stalin's Soviet Union to the development of international law. In Soviet Judgment at Nuremberg, published by Oxford University Press in 2020, Francine Hirsch provides a fresh retelling of the Nuremberg trials and all the participants. The Vilas Distinguished Achievement Professor in History at the University of Wisconsin-Madison, Professor Hirsch earned her Ph.D. from Princeton University. Her first book Empire of Nations: Ethnographic Knowledge and the Making of the Soviet Union received the Herbert Baxter Adams Prize of the American Historical Association, the Wayne S. Vucinich Book Prize of the American Association for the Advancement of Slavic Studies, and the Council For European Studies Book Award and was recently published in Russian. 
Sponsored by Laurayne Ratner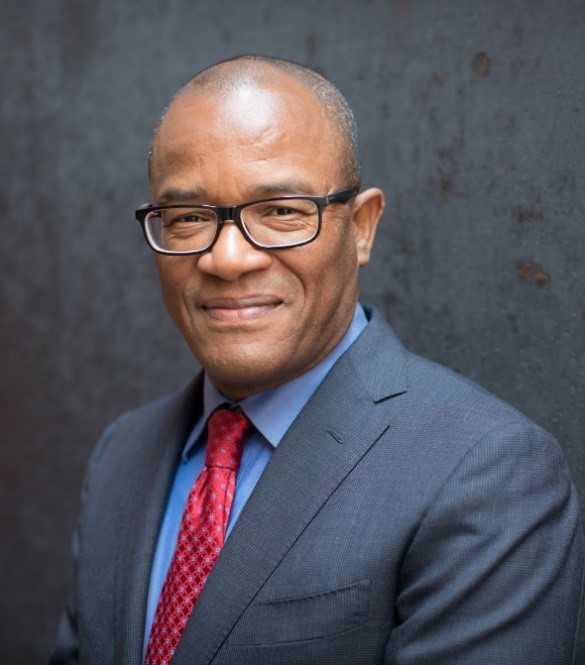 The Shoah is usually understood as a European event. Yet this pivotal tragedy unfolded across North Africa as well, leaving traces in memory and literature that have only recently begun to be explored. In this talk Aomar Boum discusses a little-known aspect of the Holocaust in North Africa: the Saharan labor camps run by the collaborationist regime of Marshall Pétain. Drawing on the writings of Max Aub, a Mexican-Spanish Jew and survivor of Djelfa, he illuminates the harsh reality of life in the desert camp. Amoar Boum is a socio-cultural anthropologist and the Maurice Amado Endowed Chair in Sephardi Studies at UC Los Angeles. His many publications include The Holocaust and North Africa, co-edited with Sarah A. Stein (Stanford University Press 2018), A Concise History of the Middle East, co-authored with A. Goldschmidt and currently in its 11th edition, and Memories of Absence: How Muslims Remember Jews in Morocco, also published by Stanford University Press in 2013.
Sponsored by July Teper Galper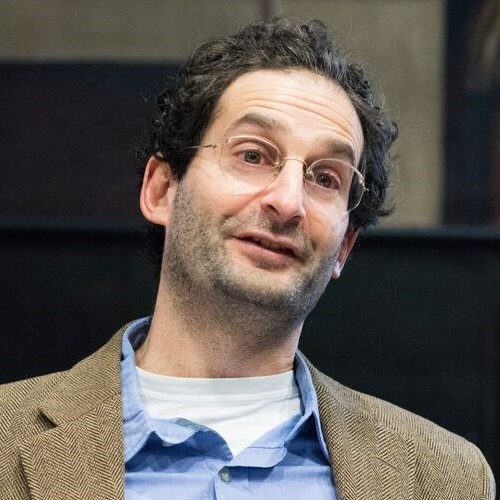 Twentieth-century fascism was a political ideology encompassing totalitarianism, state terrorism, imperialism, racism, and, in Germany's case, the most radical genocide of the last century: the Holocaust. Historians of the Holocaust tend to reject the notion of fascism as a causal explanation for its origins. Conversely, scholars of fascism present the Shoah as a particular event that is not central to fascist historiography. In this lecture Federico Finchelstein examines the challenge the Holocaust presents to the transnational history of ideology and politics. A leading contemporary authority on global fascism, Finchelstein is Professor of History at the New School for Social Research and Eugene Lang College and Director of the Janey Program in Latin American Studies at NSSR. His many publications which have been translated into foreign languages such as Korean, Hungarian and Turkish include Fascist Mythologies: The History and Politics of Unreason in Borges, Freud, and Schmitt (Columbia University Press, June 2022), A Brief History of Fascist Lies (University of California Press, 2020), and Transatlantic Fascism (Duke University Press, 2010).
Sponsored by Nancy and Joel Dimsdale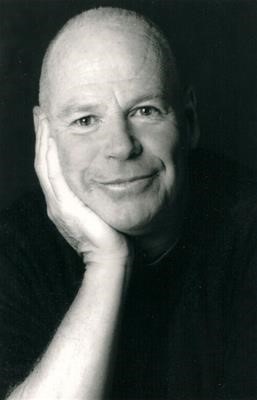 In spring 1967 history teacher Ron Jones conducted a social experiment in fascism with his class of 10th-grade 15-year-olds. In a social studies class at Cubberley High School, Palo Alto, students were given the opportunity to experience the rise and attraction of Nazism, complete with drill-like discipline, salute, banners, and membership cards. Within a week the experiment began to spin out of control. Over the years the story of "The Wave" has attracted widespread attention through films, books, plays, and musicals. The screening of Lesson Plan (dir. Philip Neel) is followed by a conversation featuring Ron Jones and former students Mark Hancock and Philip Neel. It is moderated by Dr. Joel Dimsdale, Professor of Psychiatry emeritus and the author of Dark Persuasion: A History of Brainwashing from Pavlov to Social Media (Yale University Press, 2021). For more information on The Wave please visit https://www.thewavehome.com.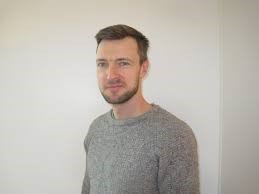 How could young Jews imagine falling in love and building a family in post-Holocaust Germany? In this talk Christian Bailey explores Jewish love relationships across the turbulent one hundred years from German unification to the first decades after the Holocaust. Whereas Jewish suitors before 1933 might imagine a good marriage as a springboard for success in German society, those who survived the Shoah usually looked forward to a future anywhere but in Germany. Yet some Jews decided to settle in the country of the perpetrators. In contrast to earlier generations who may have thought their search for a loving family life made them typically German, Holocaust survivors primarily valued familial love as a sign of Jewish endurance in the face of German hostility. Professor Bailey earned his Ph.D. in history from Yale University and is currently an assistant professor of history and a contributing member of the gender studies faculty at Purchase College SUNY. He is the author of Between Yesterday and Tomorrow: German Visions of Europe, 1926-1950 (2013) and the recently published German Jews in Love (Stanford University Press, 2022
Presented by the UC San Diego Library Author Talk Series in partnership with the Holocaust Living History Workshop, with support from Phyllis and Dan Epstein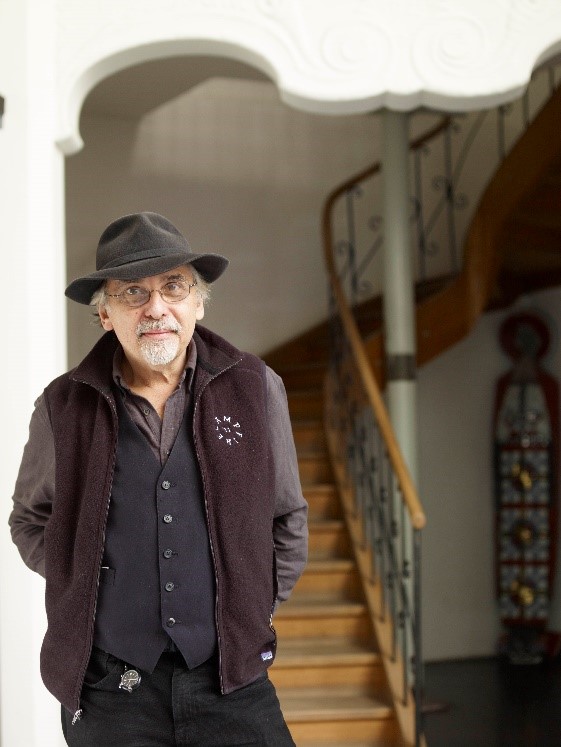 Art Spiegelman almost single-handedly brought comic books out of the toy closet and onto the literature shelves. In 1992, he won the Pulitzer Prize for his masterful Holocaust narrative Maus which portrayed Jews as mice and Nazis as cats. Maus II continued the remarkable story of his parents' survival of the Nazi regime and their lives later in America. Spiegelman's many distinguished honors include the Angoulême International Comics Festival Best Foreign Album Award, the Eisner Award, the Los Angeles Times Book Prize for Fiction, the Edward MacDowell Medal, and the honorary National Book Award for Distinguished Contribution to American Letters (fall 2022). He was made an Officier de l'Ordre des Arts et des Lettres in France and—the American equivalent—played himself on an episode of "The Simpsons." Named one of Time Magazine's 100 Most Influential People and an elected member of the American Academy of Arts and Letters, Spiegelman continues to feature prominently in American cultural life.
Lou Dunst Memorial Lecture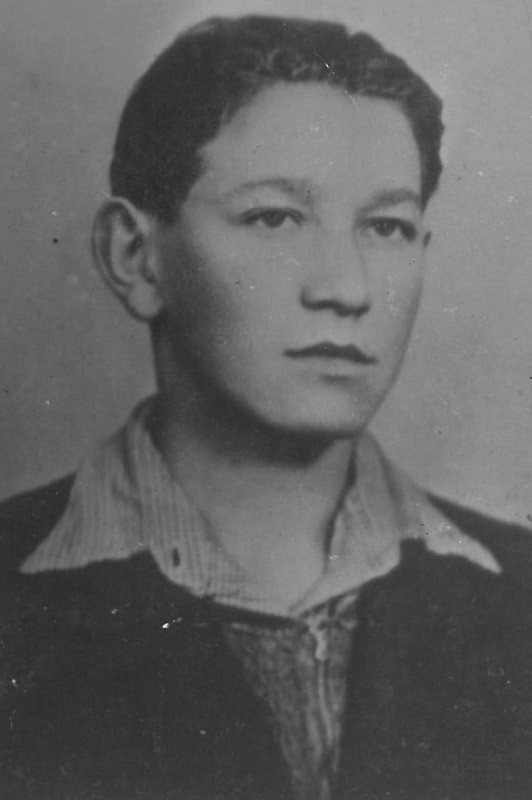 On September 12, 1939, barely two weeks into the German invasion of Poland, the childhood of nine-year old Nathan Poremba came to an abrupt end when his father was murdered outside his hometown of Wieliczka. For the next five and a half years, Nathan managed to outwit the Nazis through determination and sheer will. Repeatedly tempting fate, he refused to wear the required Star of David armband, snuck around Wieliczka, and purchased illegal train tickets. After obtaining false papers bearing the name of a dead Christian boy named "Staszek Surdel", Nathan worked at various jobs and survived two concentration camps, convincing Poles and Germans alike that he was Polish. It would take him half a century to begin talking about his harrowing ordeal. Joel Poremba's account of his father's improbable Holocaust survival, published in book form in 2021, constitutes a fitting tribute to a life of extreme hardship and endurance. Orange County resident Joel Poremba, a graduate of Western State University, College of Law, and the University of California, San Diego with a degree in political science, is a business attorney with twenty-four years of litigation experience in both state and federal courts.
Sponsored by Judi Gottschalk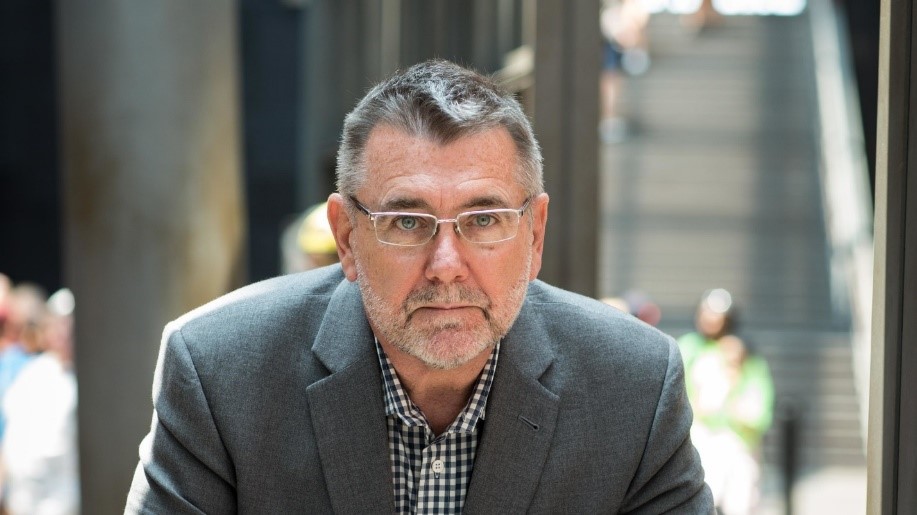 Among the most striking exhibits at the Auschwitz museum are undoubtedly the mountains of loot stolen from Jews murdered upon arrival. Shoes, suit cases, spectacles, and more fill entire rooms in the former barracks of the main camp. Surviving the Shoah when their owners did not, they constitute a potent proof of the Nazis' abiding concern with material gain. In this talk Peter Hayes traces the ways by which the German corporate world became deeply implicated in—and in many respects indispensable to—the Nazi regime's persecution, exploitation, and murder of Europe's Jews. He argues that that these developments stemmed inexorably from decisions made and actions taken by the nation's leading corporate executives in 1933, at the very outset of Nazi rule. From 1980 to 2016 Peter Hayes was a professor of history at Northwestern University. He is the author or editor of thirteen books including the best-selling Das Amt und die Vergangenheit (2010) and the analytical Why? Explaining the Holocaust (2017) which has been translated into several foreign languages including German, Slovak, Spanish, and Chinese. He is currently completing (with Stephan Lindner of Munich) Profits and Persecution: German Big Business, the Nazi Economy, and the Holocaust.