Hill Collection of Pacific Voyages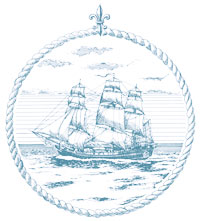 The Hill Collection of Pacific Voyages enjoys pride of place among the distinguished research collections at UC San Diego. A gift to the university in 1974 from Kenneth E. and Dorothy V. Hill, the Hill Collection remains the most extensive gathering of publications that document early voyages of exploration and discovery to the Pacific. The strength of the original collection, combined with works that have been added since 1974, has made the collection a premier resource for scholars.
Comprising more than 2,000 works, the Hill Collection holds materials that date from the sixteenth century to the mid-nineteenth century, although modern printings of newly published, pre-1850 voyage material are also included. From Australia and the South Pacific to the Pacific Northwest and the Bering Sea, the collection abounds in the great names of Pacific exploration—Anson, Cook, Bligh, Dampier, Vancouver, Linschoten, Costanso, Humboldt, Bougainville, Dumont D'Urville, Peron, and others. The United States Exploring Expedition of 1838-1842, the first U.S. scientific expedition by sea and under the leadership of Charles Wilkes, is in the collection, as are extensive accounts of Spanish explorations throughout the western hemisphere.Land exploration is often tied to sea voyages; thus, the Hill Collection holds important explorations of the South Pacific islands and the western shores of North and South America. Fictional tales such as Robinson Crusoe, Gulliver's Travels, and Moby Dick are present, as are lurid tales of piracy. Accounts of westward exploration and expansion, such as Lewis and Clark's great journey of discovery and Zebulon Pike's expedition to the sources of the Mississippi, add other historical views.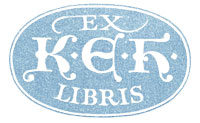 The scholarly value of the collection extends far beyond the fascinating accounts by the voyagers. Many of the explorers were accompanied on their voyages by scientists, artists, and/or scholars whose own accounts of what they found on land and sea inform modern studies in anthropology, oceanography, botany, zoology, geology, and linguistics.
A published catalog of the collection, The Hill Collection of Pacific Voyages at the University of California, San Diego (New Haven & Sydney: William Reese Company & Hordern House, Ltd., 2004) is also available, through the publishers or through UC San Diego's Mandeville Special Collections.