UC San Diego is making plans for a safe and gradual return to full campus operations this fall. To ensure the ongoing safety and well-being of everyone in our campus community, decisions will continue to be guided by the science, data and modeling that made the Return to Learn program a success.
This phased return also provides an opportunity to think differently about how we work going forward. In the spirit of continuous improvement, vice chancellors are thoughtfully considering how to best support the university's mission, building upon what was learned over the past year and with valuable input from staff, faculty and students.
In particular, each area of the university will look at new ways to deliver services while exploring opportunities to create a more flexible and equitable environment. In this Q&A, part of an ongoing series, Audrey Geisel University Librarian Erik Mitchell will highlight new library services and talk about plans for the full reopening of the Biomedical Library Building on September 7 and Geisel Library on September 13.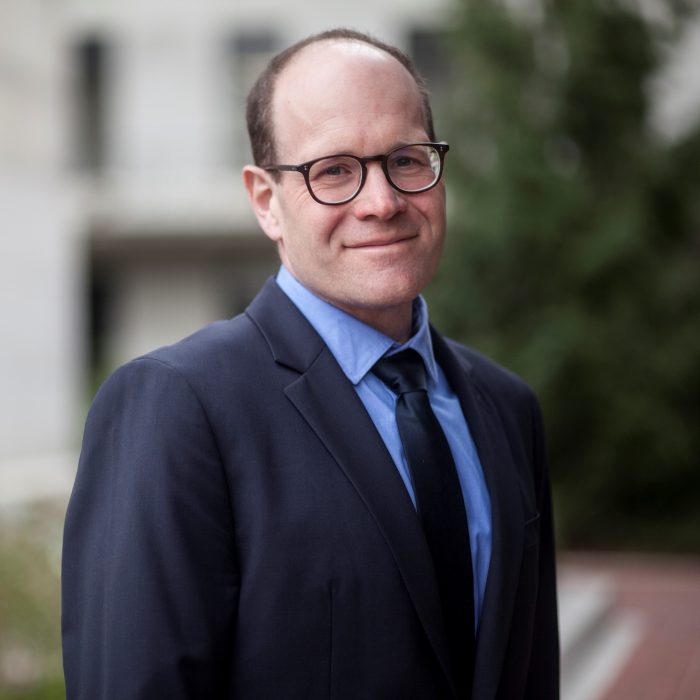 Q. Talk about the science that informed the Library's reopening plans. How has the Library created a safe environment for those returning to campus this fall?
A. The plans for the Library are grounded in the same science-based decisions as the rest of campus. We worked closely with the Emergency Operations Center (EOC), the COVID Monitoring Team (CMT) and members of campus leadership on a plan to safely reopen our buildings. For the past year, we have been concerned about the possibility of transmission of COVID through books and other print materials. This summer, we worked closely with the CMT to review the science and adjust our approach — this is what is allowing us to reopen access to our physical collections this fall.
We began our phased approach to reopening at the start of summer quarter with the submission of a new operating plan and the opening of the Geisel study space. Our preparations for full reopening included support from Facilities Management for cleaning and the upgrading of our air filters, input from various campus stakeholders on social distancing, masking and other considerations and input from our Library staff on how best to deliver services as we reopen. So far, the plan has worked well and will continue to be guided by the university's Return to Campus Plan.
Q. What did you learn during the pandemic? Did it inform any new features or services the Library will offer?
A. We learned a lot throughout the pandemic about how to place digital services and digital instruction at the center of our in-person service model. During the pandemic, we invested more in digital books, journals and instructional materials and we were able to activate emergency access to more than 13 million digital books while our physical collections were unavailable. Although that emergency access has ended as a result of restoring in-person access to our collections, we have learned a lot about how best to provide digital access to books and we are looking at ways to build on these lessons in the future.
As we pivoted to being a digital-first library, we thought a lot about how students ask for help in the Library. This has informed us as we re-envisioned how we provide services like research support, how we answer student questions and how we support classes through instruction. Throughout the pandemic, our librarians and staff designed and launched a new one-stop platform that better enables self-support through a robust list of FAQs, gives students easy access to chat 24/7 and connects students with one of our 60 librarians for in-depth research assistance. Our librarians also built on the work they have been doing for years to provide digital instruction. I am so proud of the success they have had delivering research instruction completely online.
These new approaches to service will help us support students and faculty equally regardless of whether they are in the building, somewhere else on campus or somewhere else in the world.
Q. What should people returning in the fall know about the Library?
A. We are open! We could not be more happy to welcome back students, faculty, staff and community members to our physical spaces and provide access to our in-person resources, services and physical collections. Libraries are meant to be lived in and explored, and we know how much our students have missed their go-to study spaces in our buildings.
I would also say that Library operations are moving to the next normal, meaning users can browse the stacks and checkout materials on their own, group study rooms can be reserved and used without distancing restrictions and technology in the Data & GIS Lab and Digital Media Lab can be accessed in-person. More information about Library hours and our full range of in-person services being offered can be found at lib.ucsd.edu/fall21-reopening.
Throughout all of our planning and work, the safety of our users and our staff has been a guiding principle and we have incorporated the guidance of campus as well as lessons learned from libraries around the country. This includes regular and specialty cleaning of Library spaces with the help of Facilities Management, supporting more self-service and digital service options throughout the Library, providing self-service cleaning supplies for our users and asking everyone who enters our buildings to follow the campus safety requirements by wearing a mask indoors. I should also mention that building density is being monitored in real-time using special technology, so users can view availability of either building prior to arrival via the Waitz app.
Q. How did the partial reopening of the Library go over the summer and what kind of feedback did you receive from students who used the study space in Geisel Library?
A. We saw steady use of our Biomedical Library Building study space in the 2020-21 academic year and saw even greater use of the Geisel study space when we opened it this summer.  Through the Waitz app we can see that the busiest usage time is mid-afternoon. The feedback we have received from students has been overwhelmingly positive.
I want to recognize the hard work of the Library employees who have made these study spaces and services possible. I also want to thank those who have been working behind the scenes for the past year supporting digital access to content and curbside pickup, as well as those who have come on site more recently as we prepare to fully reopen for the fall quarter.
Q. What services from the pandemic will you be carrying over or modifying for the full reopening of the Library buildings?
A. We are very excited to continue our partnership with Transportation Services to offer pick up of Library materials via Campus Curbside. From what we have seen, curbside pickup is an important part of any retail experience, and is now an essential part of campus life.
We are also keeping with our digital-first approach to service so that students can get the same help anywhere on campus — or in the world — that they can get inside the Library. This is coupled with expanded self-service options, including access to reserves materials, so that students who just need to read a quick chapter or problem set can do so.
We continue to think about new services and programs based on our lessons learned. Throughout the pandemic, we have heard positive feedback from students who were able to access materials that they needed through their courses from wherever they were located, so we are continuing to explore ways to deliver more course materials, including textbooks, through digital formats. We are also working with a range of campus partners to explore what we can do to address the cost of course materials through open educational resource initiatives.