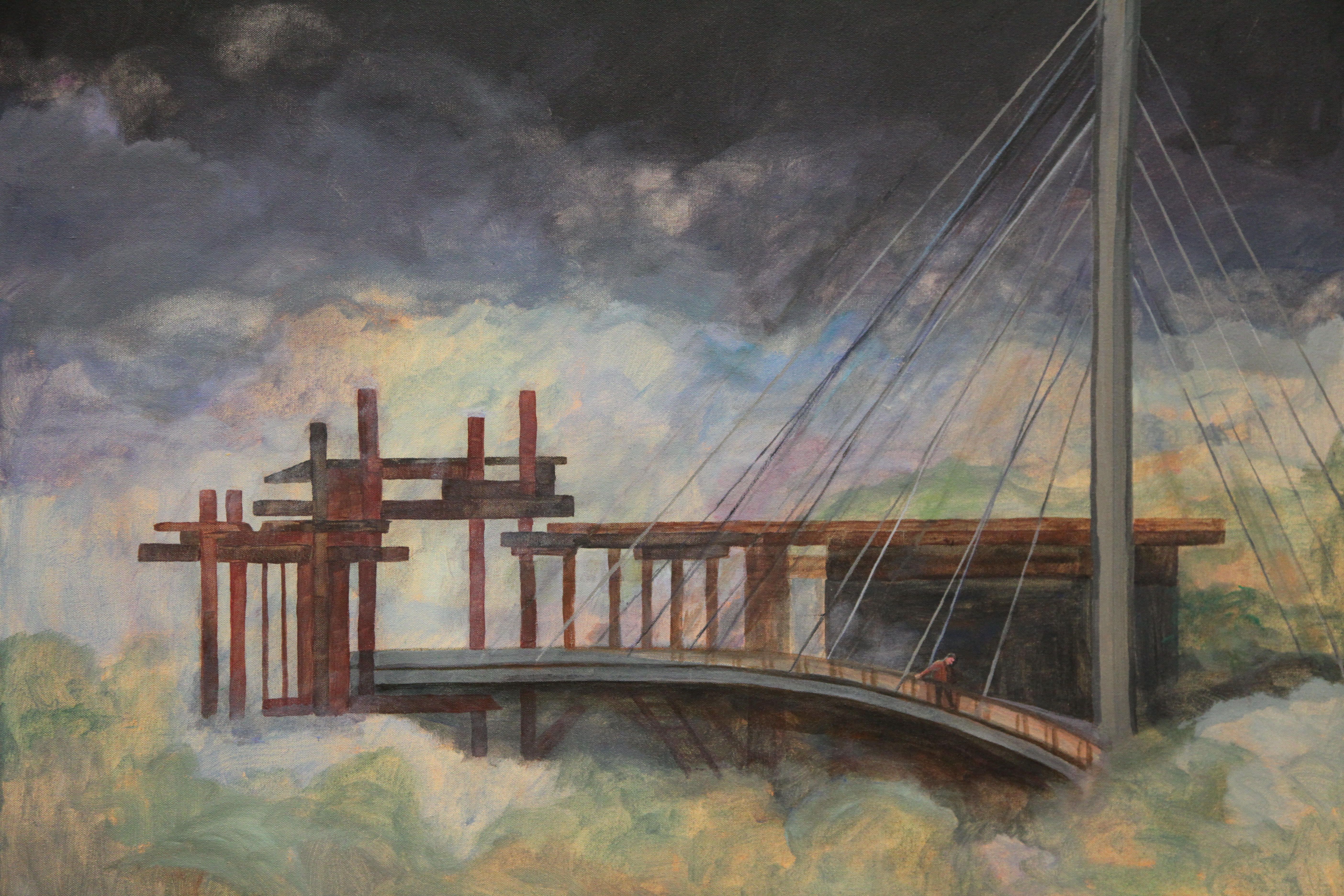 Posted On: January 12, 2016
The previously unadorned walls leading to the East Learning Commons in Geisel Library are now colorful and vibrant thanks to local artist, Paula McColl. McColl, who resides in La Jolla, recently painted some of the UC San Diego campus' most distinctive buildings and settings, including Geisel Library, the Revelle College Fountain, and the Scripps bridge. While her campus paintings debuted at the Faculty Club this past summer, a selection of her oil paintings will continue to grace the walls of Geisel through winter quarter.
A native of Zanesville, Ohio, McColl graduated with a BA in Art History/Studio Art from Hunter College in New York City. After college, she exhibited her work at the Edward Throp Gallery in New York before moving to Brazil, where Sao Paulo's Museum of Modern Art held an exhibition of her paintings,  Duas Cidades, Sao Paulo e Nova York. The one-woman show included paintings of the cityscapes of these two major cities.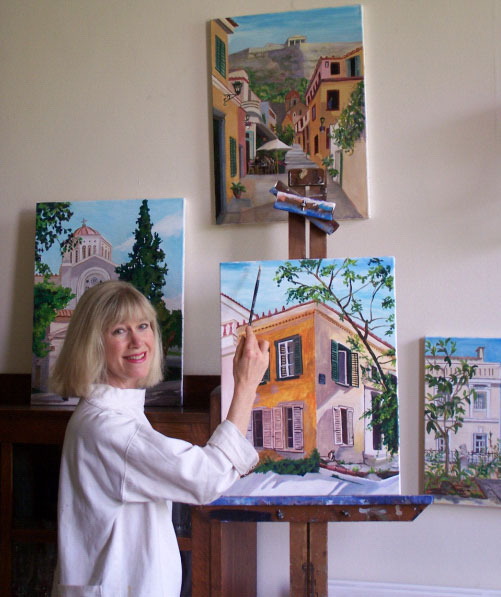 McColl later moved to London, where her paintings of architectural and urban perspectives of London were widely exhibited. She was also commissioned to paint architectural scenes for corporations as well as for private homeowners. According to McColl, perhaps the most prominent homeowner to own one of her paintings is the Queen of England, who has two  McColl paintings of Sandringham, the Queen's Norfolk country home. Prior to leaving London, Paula was given a one-woman exhibition at the Hellenic Centre, which featured cityscapes of the historic Plaka center of Athens, Greece.
McColl's rich portfolio and track record as a painter is nothing short of expansive. She has painted murals throughout Europe, portraits of London's Royal Ballet dancers, paintings for hotels and other commercial clients scattered across the globe, and most recently, landscape and architectural scenes of Southern California. To learn more about Paula McColl and view some of her work, visit www.paulamccoll.com.
For more information about this exhibit, contact Scott Paulson at spaulson@ucsd.edu or 858-822-5758.