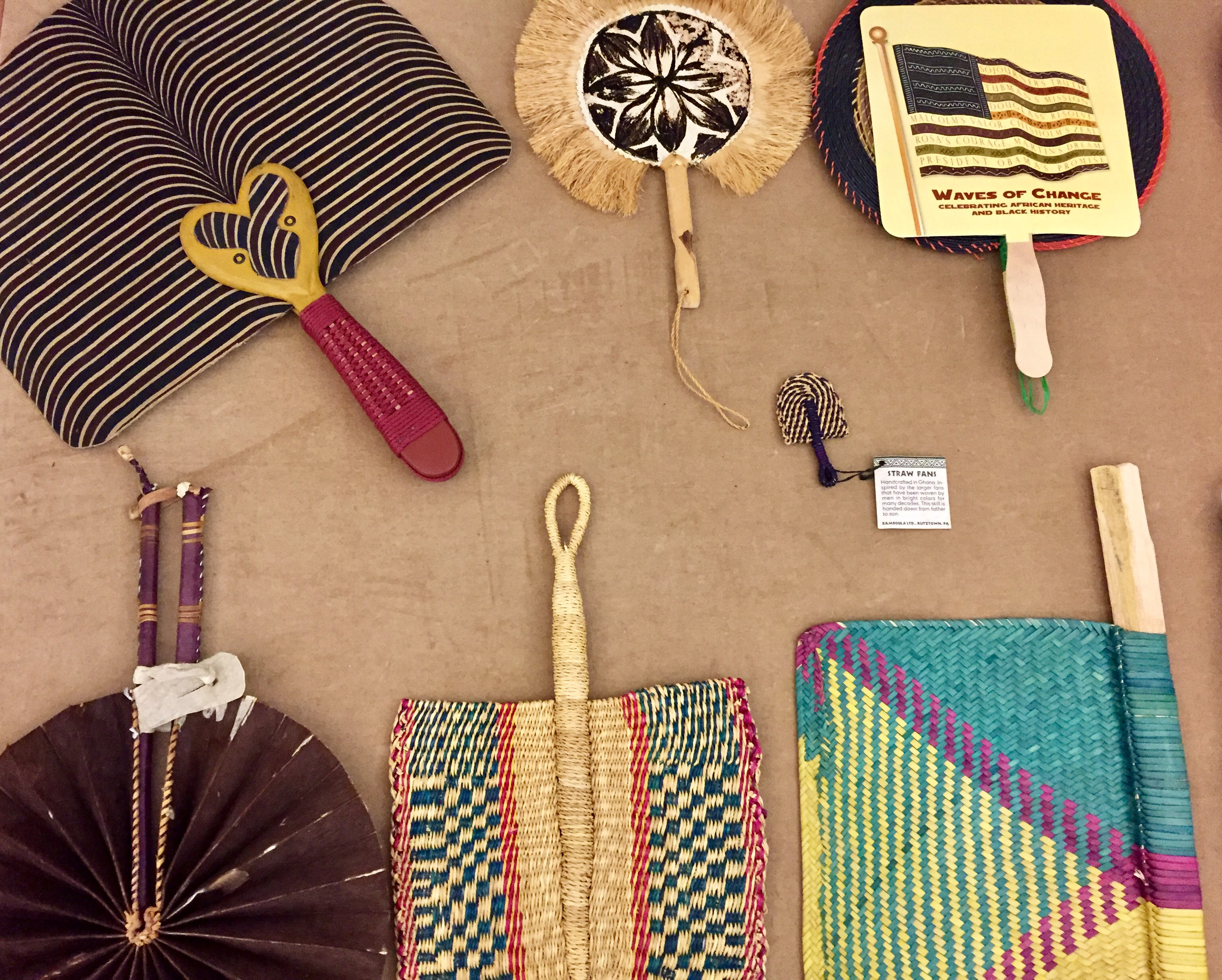 Fantastic Fans of the African Diaspora Exhibit
February 1-28, 2018
Geisel Lobby (near east wing)
An exhibit of Fantastic Fans of the African Diaspora is featured February 1–28 in Geisel Library on the UC San Diego campus for Black History Month.
Among the items on display in three flat cases near Geisel's east wing (main floor) are hand-held paper fans from North America popular throughout the 1900's. The fans were distributed throughout churches and at civic assembly meetings to keep cool and relay information. These fans were a particularly important advertising tool for the African-American community. Black-owned businesses could be advertised on one side of the fan and an inspirational message or uplifting graphic on the other.
Also on display, vintage  fans featuring iconic images and inspirational messages of the Civil Rights Movement, woven fans from the African continent, and souvenir fans from many nations relaying the African diaspora.
For more information about the exhibit contact Scott Paulson at spaulson@ucsd.edu.