When
May 26, 2021
5:30 pm - 6:30 pm
A Geisel Library 50th Anniversary Signature Event
Join us as we honor Asian American and Pacific Islander Heritage Month and conclude our Geisel Library 50th Anniversary Signature Events series with a talk featuring New York Times bestselling author Min Jin Lee.
Lee's most notable work, "Pachinko," follows four generations of a Korean immigrant family fighting to control their destiny in 20th-century Japan. The New York Times included the historical novel as one of its "10 Best Books of 2017," and former President Barack Obama selected it for his recommended reading list, calling it a "powerful story about resilience and compassion." Lee's award-winning fiction explores the intersection of race, ethnicity, immigration, class, religion, gender and identity of a diasporic people.
Register today at https://geisel50.ucsd.edu/go/rsvp50.
---
About Min Jin Lee
Min Jin Lee was born in Seoul, South Korea and immigrated to Queens, New York with her family in 1976 when she was seven years old. Her debut novel "Free Food for Millionaires" (2007) was a Top 10 Books of the Year for The Times of London, NPR's Fresh Air, USA Today, and a national bestseller.
From 2007 to 2011, Lee lived in Tokyo where she researched and wrote her second novel, New York Times bestseller "Pachinko" (2017). Also an international bestseller that will be translated into over 30 languages, "Pachinko" was a finalist for the National Book Award for Fiction, runner-up for the Dayton Literary Peace Prize, winner of the Medici Book Club Prize and a New York Times 10 Best Books of 2017. The book was also a Top 10 Books of the Year for BBC, Canadian Broadcasting Corporation, and the New York Public Library. It was announced that Netflix is adapting her first novel "Free Food for Millionaires" into a mini-series and Apple TV has ordered an adaptation of "Pachinko."
Her writings have appeared in The New Yorker, NPR's Selected Shorts, One Story, The New York Times, The Times of London, Condé Nast Traveler, Food & Wine, and The Wall Street Journal. She served as a columnist for the Chosun Ilbo, the leading newspaper of South Korea.
Lee is a recipient of fiction fellowships from the Guggenheim Foundation, the Radcliffe Institute of Advanced Study at Harvard, and the New York Foundation for the Arts. She majored in history at Yale College and attended law school at Georgetown University. Before becoming a full time writer, Lee practiced law for several years in New York. She is currently a Writer-in-Residence at Amherst College. Lee serves as a trustee of PEN America, as a director of the Authors Guild and on the National Advisory Board of the Immigration Initiative at Harvard.
---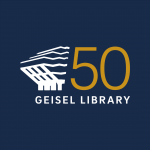 All 50th anniversary signature events are complementary. Donations are welcome, and a gift of any amount grants membership to Library Associates, a group comprised of alumni, faculty, staff, parents, and dedicated community members who recognize that the Library is at the heart of UC San Diego's academic mission. More information about the Geisel Library's 50th anniversary celebration can be found at geisel50.ucsd.edu. For questions about the event, please contact geisel50@ucsd.edu.
Contact: