When
Feb 24, 2021
5:30 PM
A Geisel Library 50th Anniversary Signature Event
Join us for an engaging virtual event with poet, author and director of the Smithsonian's National Museum of African American History and Culture, Kevin Young. Moderated by UC San Diego Foundation Board Trustee and UC San Diego Alumni Board President Kimberley Phillips Boehm '82, PhD, the discussion will explore Young's career, including his most recent work, "African American Poetry: 250 Years of Struggle and Song."
Register today at geisel50.ucsd.edu/go/rsvp50.
---
About Kevin Young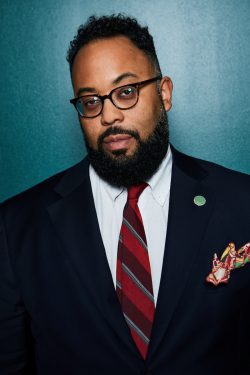 Kevin Young, whom the Washington Post calls "one of the most important poets of his generation," is a poet, essayist, curator and poetry editor for The New Yorker. Prior to his appointment at the National Museum of African American History and Culture, Young served as director of the Schomburg Center for Research in Black Culture. A part of The New York Public Library system, the Schomburg Center is one of the world's leading cultural institutions devoted to the research, preservation and exhibition of materials focused on African American, African Diaspora and African experiences.
Young is the author of 13 books of poetry and prose, including "Brown" (2018). He has won numerous awards for his poetry, including the Lenore Marshall Prize for Poetry from the Academy of American Poets for "Book of Hours"; an American Book Award for "Ardency: A Chronicle of the Amistad Rebels"; the Paterson Poetry Prize for "Jelly Roll: a blues"; and the National Poetry Series and the Zacharis First Book Award for "Most Way Home." His books have been finalists for the National Book Award, the Kingsley Tufts Poetry Award, and Los Angeles Times Book Prize.
Young's nonfiction work has also received critical acclaim. His two nonfiction books, "The Grey Album: On the Blackness of Blackness" and "Bunk: The Rise of Hoaxes, Humbug, Plagiarists, Phonies, Post-Facts, and Fake News" were both named a New York Times Notable Book and were finalists for the National Book Critics Circle Award.
About Kimberley Phillips Boehm '82, PhD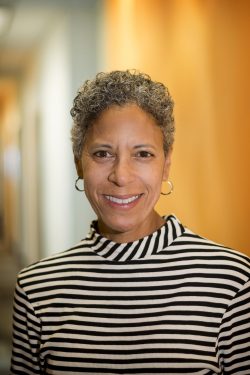 Kimberley Phillips Boehm is a writer who most recently had a long career as a university academic and administrator. Her academic career began at the College of William and Mary as tenured faculty in the Department of History and the American Studies Program. She then moved to college administration, first as the Founding Dean of the School of Humanities and Social Sciences at Brooklyn College-CUNY, then as Provost and Dean of the Faculty at Mills College. Her research and scholarship has focused on the history and culture of African Americans and U.S. workers. She has authored numerous articles and award-winning books. She now serves on university and community boards. Phillips Boehm received her bachelor of arts degree in history from UC San Diego's Warren College and an M.A. and Ph.D. from Yale University.
---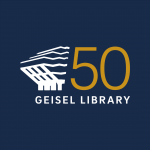 All 50th anniversary signature events are complementary. Donations are welcome, and a gift of any amount grants membership to Library Associates, a group comprised of alumni, faculty, staff, parents, and dedicated community members who recognize that the Library is at the heart of UC San Diego's academic mission. More information about the Geisel Library's 50th anniversary celebration can be found at geisel50.ucsd.edu. For questions about the event, please contact geisel50@ucsd.edu.
Contact: