When
Nov 13, 2019
5:00 pm - 6:30 pm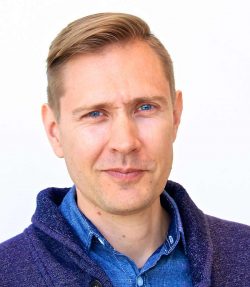 Che Guevara. Bob Marley. Tupac Shakur. Osama bin Laden. These are major "dissenters," according to UC San Diego history professor Jeremy Prestholdt—four highly recognizable figures who have represented challenges to the world order. But why have people around the world come to see these figures as so important? And how have their meanings changed? These questions lie at the heart of Prestholdt's new book Icons of Dissent: The Global Resonance of Che, Marley, Tupac, and Bin Laden.
Prestholdt explores the appeal of these four figures over five decades, in part revealing two aspects of an increasingly interconnected world that have not been explored in sufficient depth: the tension between shared global symbols and their local interpretations, and the intersection of political vision and consumerism.
By considering the resonance and selective interpretation of these figures in multiple world regions over time, Prestholdt sheds new light on the transnational and historical factors that define icons. He reveals their changing meaning and the commodification of political sentiment in the modern world.
Jeremy Prestholdt specializes in African, Indian Ocean, and global history with an emphasis on consumer culture and politics. He is the author of Domesticating the World: African Consumerism and the Genealogies of Globalization. He has been awarded fellowships by the National Endowment for the Humanities, Rockefeller Foundation, Harry Frank Guggenheim Foundation, Fulbright Foundation, and Woodrow Wilson National Fellowship Foundation among others.
This event is free and open to the public. A book signing will follow the talk; copies of the book will be available for purchase from the UC San Diego Bookstore.
Contact: Mariah Fellows, (858) 534-0533, mfellows@ucsd.edu
Registration: https://iconsofdissent.eventbrite.com/