When
Dec 7, 2023
3:00 PM–6:15 PM
Event Details
3 – 4 p.m. PST  |  Exhibit Reception
(In-Person Attendees Only)
A reception for the exhibit "Mundanity of North Korea," on display in Geisel Library, will be held in the Seuss Room and Lobby. Korean refreshments will be served.
4 – 6:15 p.m. PST  |  Lectures and Q&A
(In-Person and Online)
The reception will be followed by lectures featuring two prominent scholars of North Korea, with opening remarks by Professor Jin-Kyung Lee, Director of UC San Diego Transnational Korean Studies.
Professor Suk-Young Kim (UCLA School of Theater, Film and Television) and Professor B.G. Muhn (Georgetown University, Department of Art and Art History) will discuss their work on North Korean culture. Professor Kim's presentation will explore how media technologies designed North Korea's own "intranet" for its people during the new millennium. Professor Muhn, a nine-time visitor to North Korea over the past six years, will share his experience of a relatively unknown field of North Korean art, Chosonhwa (조선화). Q&A will follow each presentation.
Suk-Young Kim Lecture: "Media Technologies in Millennium North Korea"
4-5 p.m. PST  |  7-8 p.m. ET  |  7-8 a.m. Korean Time (12/8)
B.G. Muhn Lecture: "Chosonhwa 조선화: North Korean Paintings"
5:15-6:15 p.m. PST  |  8:15-9:15 p.m. ET  |  8:15-9:15 a.m. Korean Time (12/8)
Registration Information
This event will be hosted in person at Geisel Library in the Seuss Room, 2nd (main) Floor as well as virtually. Registration is required:
About the Speakers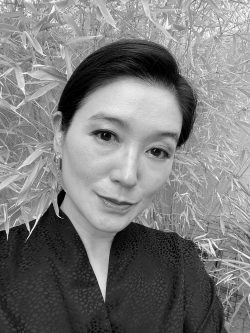 Suk-Young Kim is a professor at the UCLA School of Theater, Film, and Television. Her first book, "Illusive Utopia: Theater, Film, and Everyday Performance in North Korea" (University of Michigan Press, 2010), won the James Palais Book Prize from the Association for Asian Studies. It explores how state-produced propaganda performances intersect with everyday life in North Korea. Her second book, "DMZ Crossing: Performing Emotional Citizenship Along the Korean Border" (Columbia University Press, 2014), focuses on various types of inter-Korean border crossers who traverse one of the most heavily guarded areas in the world to redefine Korean citizenship as based on emotional affiliations rather than constitutional delineations.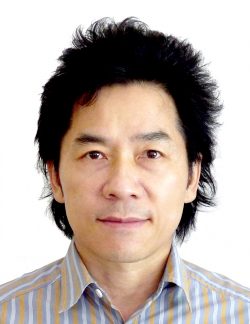 B.G. Muhn is a visual artist and professor of painting in the Department of Art and Art History at Georgetown University. As a curator, he featured Chosonhwa in "North Korean Art: Paradoxical Realism" at the 12th Gwangju Biennale in 2018 and "Contemporary North Korean Art: The Evolution of Socialist Realism" at the American University Museum at the Katzen Arts Center in 2016. His research on North Korean art culminated in the books, "North Korean Art: The Enigmatic World of Chosonhwa" (2019) and 평양미술: 조선화 너는 누구냐 ("Pyongyang Art: Uncovering the Complex Layers of Chosonhwa" (2018) in Korean). His Korean publication on North Korean art was translated into Japanese and published in Tokyo (Seidosha Publishing House, 2021).
---
Event Organized By 
Jae Hwan Lim, Art History, Theory, and Criticism/Art Practice Ph.D. Program, UC San Diego Department of Visual Arts; Director of Humans of North Korea (HNK)
Event Supported By
UC San Diego Library
UC San Diego Department of Visual Arts
UC San Diego Transnational Korean Studies Program
With Special Thanks To 
Center for Social Value Enhancement Studies of the SK Corporation, Seoul, South Korea
Image Credit:  Youth Storm Troopers, 2016, Chosonhwa, 83.5×207 inches (top banner image)
Contact: