When
Oct 14, 2019
3:00 pm - 5:30 pm
Join us for a screening of "A Purpose Built School" and "The Story of Chuaner" followed by a discussion and Q&A with film scholars and producers from China.
This event is hosted in partnership with:
The Center for Chinese Studies, the East Asian Library, and the Humanities Division at the University of California Los Angeles (UCLA)
The School of Art and Communication at Beijing Normal University
The U.S.-China Institute and the East Asian Library at the University of Southern California (USC)
About the Films
A Purpose Built School (90 min)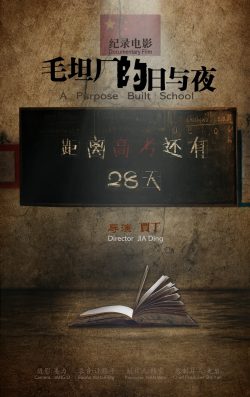 The Gao Kao, China's national college entrance examination, is an annual nationwide competition for graduating high school students. It is arguably the most stressful, pressurized and competitive exam of its type in the world. It certainly has the most entrants. Success is seen as the winning ticket to a better life. Failure is too cruel to contemplate. This documentary explores the lives of students at the Maotanchang High School located in a mountainous region of Anhui Province. Maotanchang High School is said to have the greatest number of college entrance examinees in Asia. 10,000 students will sit the exam here, of whom around 8,000 are taking the exam again after one or more failure. Besides the students, many thousands of their parents come to Maotanchang to live in rented homes to be alongside their offspring at this vital stage in their lives. The series bears witness to how the students and their parents endure this grueling experience.
The Story of Chuaner (30 min)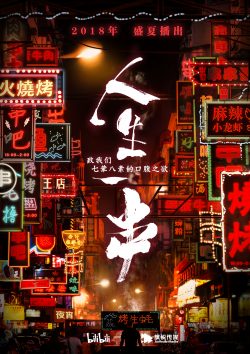 "The Story of Chuaner", jointly produced by Bilibili and Authrule Digital Media, is the first late-night food documentary in China which brings together folk barbecue foods and presents the Chinese emotion for barbecue. The show turns our attention to the streets and lanes, and is telling us the stories of common foods and marketplace legends. With its unique perspective, the show truly reveals the unique emotions behind the grilled food. As a down-to-earth gastronomic show, "The Story of Chuaner" is designed to present the charm of every kind of barbecue and the most authentic and delicious experience.
This event is free and open to the public. Light refreshment will be served.
Contact: Xi Chen, (858) 534-2894, xichen031@ucsd.edu