When
Nov 18, 2020
5:30 PM–6:30 PM
A Geisel Library 50th Anniversary Signature Event
It has been called many things—a spaceship, a large mushroom, an enormous concrete and glass jewel held aloft by concrete fingers… the list goes on. UC San Diego's flagship building, Geisel Library, fascinates and captures the imaginations of all who encounter it. At this virtual event, a panel of experts will peel back the layers of its history and explore the basic architectural principles that make this icon an architectural masterpiece. Lynda Corey Claassen, director of Special Collections & Archives at the UC San Diego Library, will moderate the event. Register today!
Meet the Panelists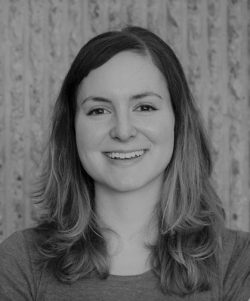 Caroline Acheatel is an urban designer at Studio Gang, an architecture and urban design practice headquartered in Chicago with offices in New York, San Francisco, and Paris. Born and raised in San Diego, she has a particular interest in the civic spaces, materials and ecology of the region. Caroline holds a Master of Architecture from Yale University and a Master of Environmental Management from the Yale School of Forestry and Environmental Studies, where her research centered on the social, ecological and political dimensions of climate change in Mexico City. She also holds a Bachelor of Arts in Architecture from the University of Pennsylvania. Caroline is an editor of the 53rd issue of Perspecta, the architectural journal of the Yale School of Architecture, forthcoming late 2020.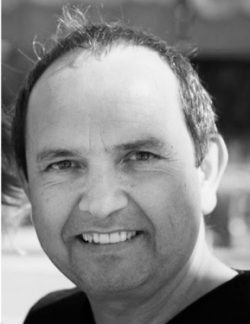 Teddy Cruz is a professor in UC San Diego's Department of Visual Arts and director of Urban Research for the UC San Diego Center on Global Justice.  He is a principal of Estudio Teddy Cruz + Fonna Forman, a research-based political and architectural practice, investigating issues of informal urbanization, civic infrastructure and public culture, with a special focus on the San Diego-Tijuana border region. Their work has been exhibited widely, including the Museum of Modern Art, New York; the Yerba Buena Center for the Arts, San Francisco; the Cooper Hewitt National Design Museum, New York; Das Haus der Kulturen der Welt, Berlin; and the 2018 Venice Architecture Biennale. Cruz is recipient of the Rome Prize in Architecture (1991), the Ford Foundation Visionaries Award (2011), the Architecture Award from the US Academy of Arts and Letters (2013) and the Vilcek Prize in Architecture (2018).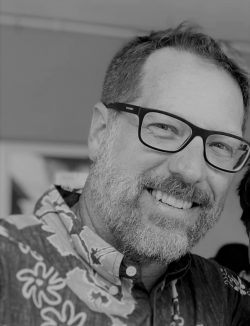 Kevin deFreitas, FAIA is principal of Kevin deFreitas Architects, a San Diego-based boutique firm. His many collaborations have resulted in a diverse portfolio of projects, including a public restroom on the sand in Ocean Beach for the City of San Diego; a rammed earth chapel on the Rincon Indian Reservation; custom residences; urban infill rowhomes; and several commissions on the UC San Diego campus, including Galbraith Hall, Warren College bridges and Computer Science and Engineering renovations. A native of San Diego, Kevin graduated cum laude with a Bachelor of Architecture from the University of Arizona. He also studied architecture at UC Berkeley and at Syracuse University's program in Florence, Italy, where he learned about architecture on a citywide scale. Kevin's innovative and thoughtful design work has been widely published and recognized, including being honored with the national Young Architect Award by the American Institute of Architects where he was later inducted into its College of Fellows.
---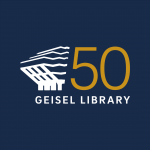 All 50th anniversary signature events are complementary. Donations are welcome, and a gift of any amount grants membership to Library Associates, a group comprised of alumni, faculty, staff, parents, and dedicated community members who recognize that the Library is at the heart of UC San Diego's academic mission. More information about the Geisel Library's 50th anniversary celebration can be found at geisel50.ucsd.edu.
Photo Credit: Geisel Library (an4_a1096_443), Robert Glasheen Photograph Collection. MSS 154. Special Collections & Archives, UC San Diego
Partners: American Institute of Architects, San Diego; San Diego Architectural Foundation; La Jolla Historical Society; and UC San Diego Alumni
Contact:
Ellysa Lim
geisel50@ucsd.edu
Registration:
http://bit.ly/architecturetalk