Posted On: January 22, 2016
"One Cake, Two Cake, Red Cake, Blue Cake!" On Monday, January 18th the Food Network's popular Cake Wars show aired a special Dr. Seuss-themed episode to celebrate Seuss's newest book, What Pet Should I Get? Everyone from the Cat in the Hat to Thing 1 and Thing 2 joined the sugar-packed competition as host Jonathan Bennett worked hard to inspire the four competing cake artists, who were tasked with recreating the world of Dr. Seuss in cake form.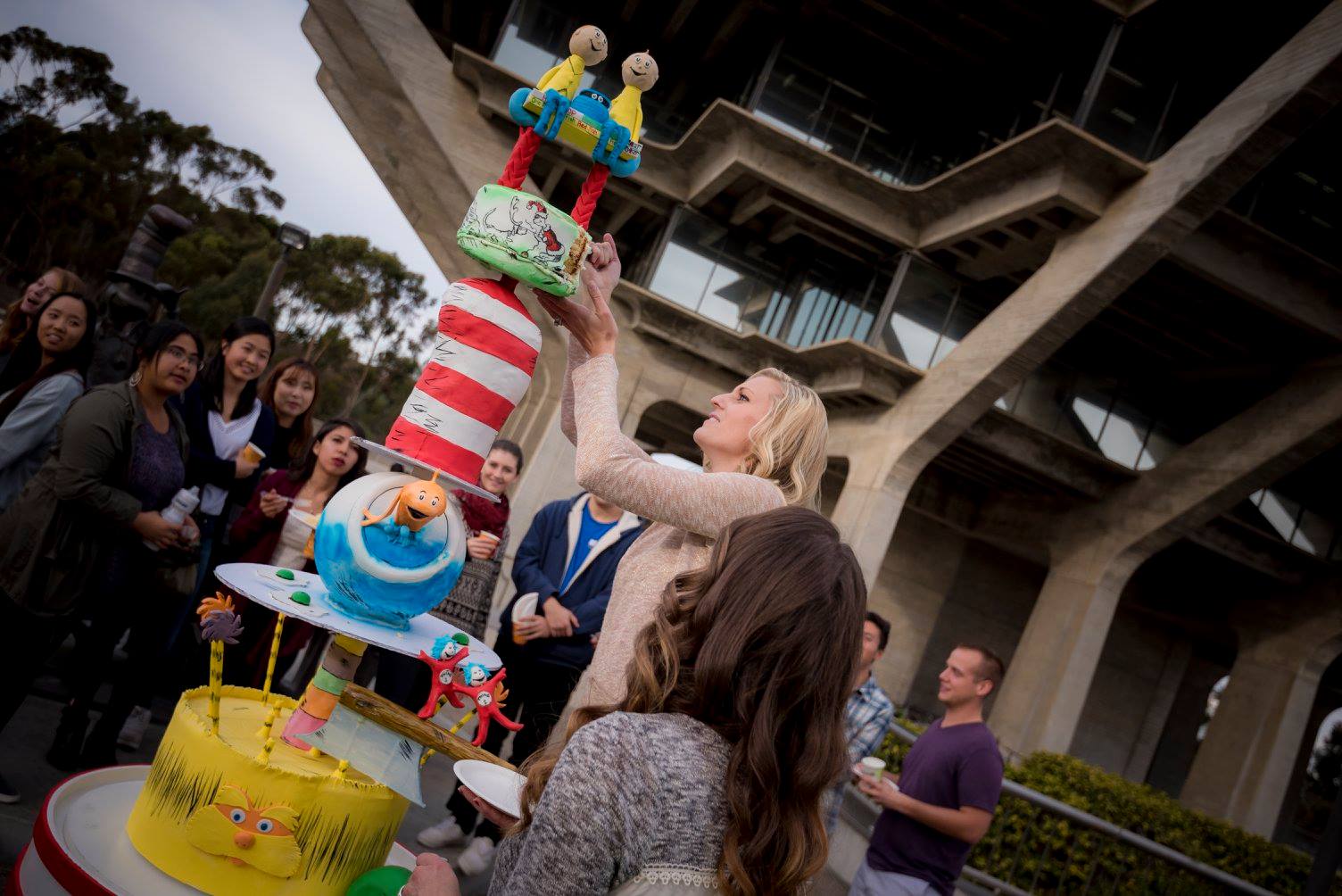 In the first round, the bakers rushed against the clock to design a cake that featured their own version of a Seussian character as well as two surprise ingredients: green eggs and ham. After the elimination of one contestant, the three remaining cake artists went head-to-head in a challenge for the grand prize: $10,000 and a chance to have their winning creation on center stage at a celebration with UC San Diego students at Geisel Library. Guest judge Susan Brandt, President of Dr. Seuss Enterprises, was on-hand to ensure the winning cake would live up to the seussical standards of the late children's book author.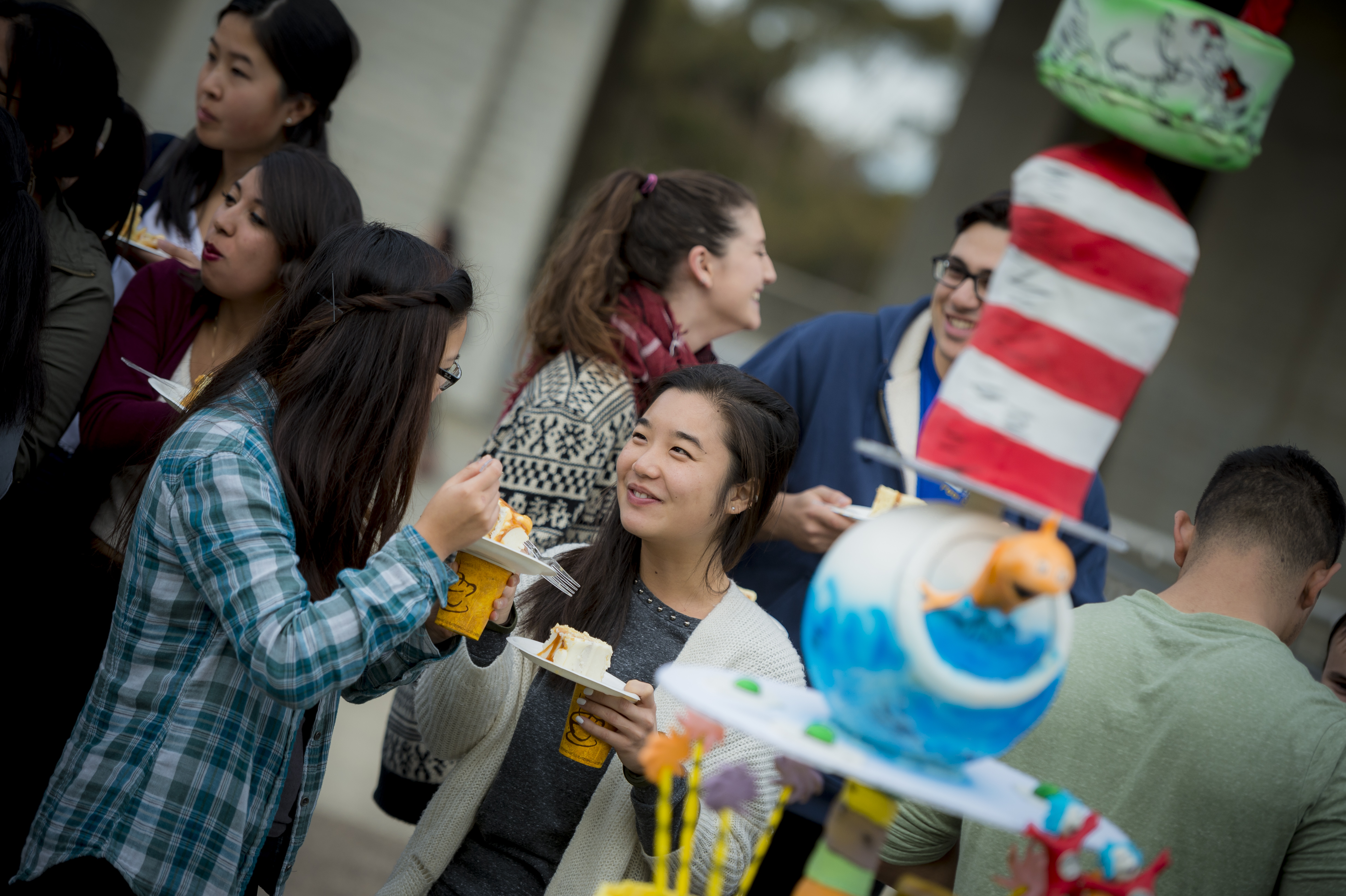 Self-taught baker Melissa Zunich from Colorado and her cousin Sunny Hintze were the winning bakers, creating a towering buttermilk vanilla bean cake that "screams Dr. Seuss," according to judge Waylynn Lucas. Their artful creation was studded with familiar characters, including the Lorax, Thing 1 and Thing 2, and a host of other Seussian props, such as a plate of green eggs and ham, and the famous fish bowl and hat from Cat in the Hat. The cake was topped off with the two children from What Pet Should I Get? The winners visited the UC San Diego campus in early December to celebrate in Seussian style, with 50 students who were filmed for the show while eating cake. Click here to view some behind-the-scenes photos that UC San Diego photographer Eric Jepsen took of the filming adjacent to the Dr. Seuss statue near the forum level of Geisel. If you missed out on the Cake Wars show, you can still taste the cake! Visit the Food Nework website for Zunich and Hintze's winning recipe.