UC San Diego's New Writing Series is excited to announce their upcoming  readings from Mathias Svalina, Cristy C. Road, and Linor Goralik. The writing series are free and open to the public!
Mathias Svalina – Wednesday, January 24, 2018 – Geisel Library, Seuss Room at 4:30 pm
Mathias Svalina is the author of five books, including The Wine-Dark Sea, Wastoid, & Destruction Myth. His writing has been widely published & anthologized, & has received awards from The Pushcart Prize, The Breadloaf Writers' Conference, & New Michigan Press, among others. In 2006 he co-founded the small press Octopus Books, for which he continues to be an editor. He started the Dream Delivery Service in 2014 & has traveled around the country delivering dreams every day to subscribers in various American cities including San Diego. The Dream Delivery Service has held residencies with MCA Denver, MOCA Tucson, Austin Modern, & The University of Arizona Poetry Center, & has been profiled on BBC World News, & NPR's Morning Edition. 
Cristy C. Road – Wednesday, February 21, 2018 – Geisel Library, Seuss Room at 4:30 pm
Cristy C. Road is a Cuban-American artist, writer and musician who's been supplying creativity for punk rock, publishing, & social justice movements since she was a teenager in Miami, circa 1997. Road self-published Green'zine for ten years, and has since released three illustrated novels which tackle gender, sexuality, mental health and cultural identity (with a tinge of bathroom humor): "Indestructible" (2005), "Bad Habits" (2008), "Spit and Passion" (2013), and her current project, The Next World Tarot, a traditionally illustrated Tarot depicting queer resilience and revolution. Road's work has been featured in the Baby Remember My Name: New Queer Girl Writing Anthology, Live Through This Anthology, Maximumrocknroll, New York Magazine, The Advocate, The New York Times, and countless other published works. As a musician, Road fronted The Homewreckers for eight years, and currently fronts pop-punk group, Choked Up. She is a Gemini and lives and works in Brooklyn, NY. Check out her website.
Linor Goralik (with Ainsley Morse) – Thursday, March 8, 2018 – Ledden Auditorium at 11:00 am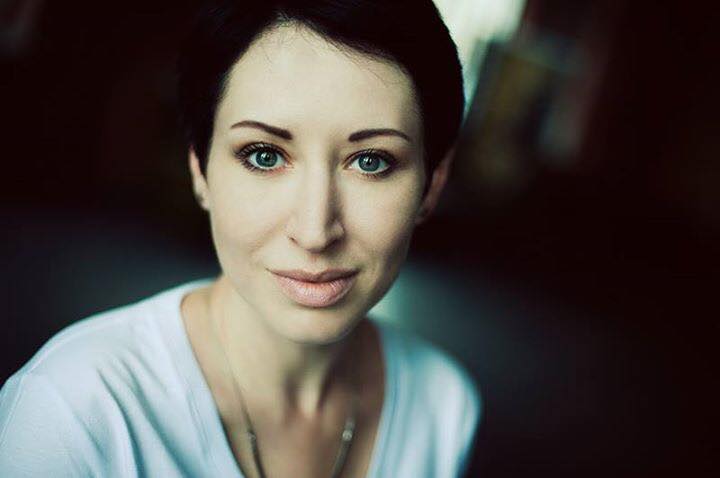 Linor Goralik is a writer, poet and artist living between Israel and Russia. Published a number of novels, short prose and poetry collections, children's books, as well as non-fiction works. Translates prose and poetry from Hebrew and English. Teaches costume theory in Russia's State University for Humanities and Moscow's Highest School of Economics. Laureate of Joseph Brodsky Award for Poetry as well as other literature awards.
For more information about the writing series, please contact Professor Brandon Som at bdsom@ucsd.edu or (858) 534-3143.