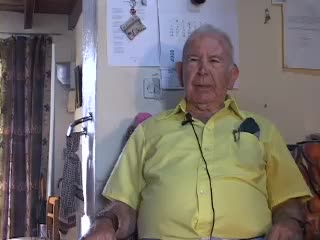 Interview videos:
Part 1
Part 2
Part 3
Part 4
Part 5
Part 6
Part 7
Part 8
Part 9
Part 10
Part 11
Part 12
Title: Testimony of José "El Badi" Sánchez Badillo, Interview with Viviana MacManus and Jodi Eisenberg; July 25 and 28, 2008.
Published: Castiblanco de los Arroyos, Spain, Spanish Civil War Memory Project, 2008.
Notes: José "El Badi" Sánchez Badillo's testimony is in Spanish without subtitles. In the interview, he refers to his memoirs, Mis siete vidas (memorias rebeldes). The testimony was recorded in Castiblanco de los Arroyos, Andalucía.
Summary: José "El Badi" Sánchez Badillo was born in 1917. Badi speaks about his childhood, the Primo de Rivera regime, and the Second Republic. In 1933, he joined the Juventudes Comunistas (Communist Youth) and became a baker. Badi describes the start of the Civil War and the Francoist repression. He tells of being imprisoned for eight months without trial in 1936. Badi became a soldier of the National Army and deserted to join the Republican side. He relates being detained at the end of the war in the Alicante wharf, a concentration camp in Albatera, the San Miguel penitentiary, and a Granada prison, before being imprisoned in Córdoba. Four years later he was trialed, given the death sentence at first, then was condemned to thirty years and one day in jail, but was released in 1941 thanks to a decree. Badi recalls always being aware that his life and that of the other prisoners was worthless to the Francoists. He reiterates the church's complicity with the repression. Badi discusses his clandestine political activism and the founding of Comisiones Obreras (Labor Commissions) during the dictatorship. He recounts fleeing to Germany, sending for his wife and children, living there for seven years, going to Spain for four years, returning to Germany, and moving back to Spain twenty-three years later. Badi comments on the political situation after Franco's death.
Cite as: Sánchez Badillo, José "El Badi." Testimony of the Spanish Civil War and the Francoist Dictatorship. University of California, San Diego, 2008.