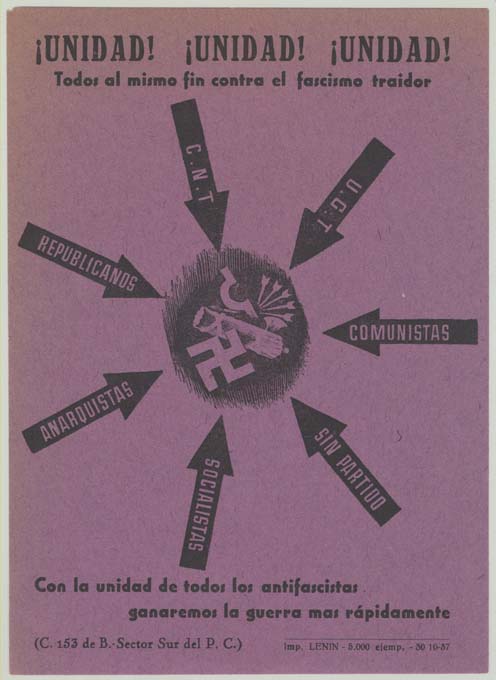 Title: Unidad! Unidad! Unidad!
Title translation:
Author/Publisher Group: Partido Comunista de España (Sector Sur) / Célula 153
Place of Publication: Madrid
Publication Date: c. 1936-1939
Label/Document Translation:

"The image in this piece is a representation of how different groups in republican Spain -- C.N.T., U.G.T., Republicans, Anarchists, Socialists, Communists, and those without a party affiliation -- are working toward defeating the fascists, as represented by the symbols in the center circle. The text reads: "All to the same end against the fascist traitor; with the unity of all antifascists we will win the war more rapidly.""