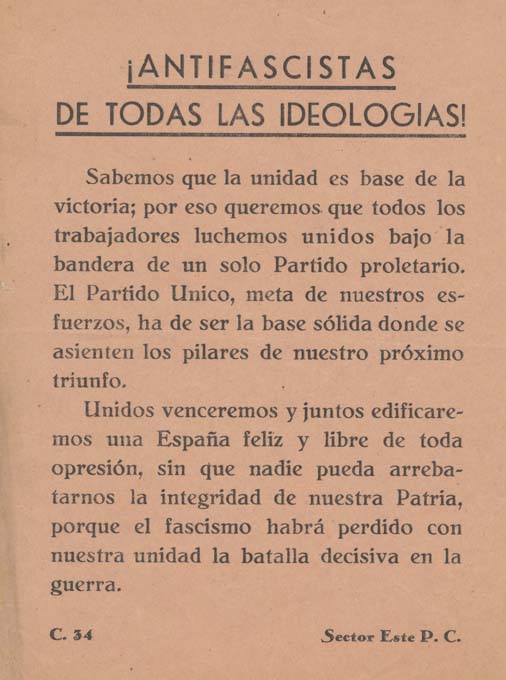 Title: ¡Antifascistas de Todas las Ideologias!
Title translation: Antifascists of All Ideologies!
Author/Publisher Group: Partido Comunista de España (Sector Este) / Célula 34
Place of Publication: Madrid
Publication Date: c. 1936-1939
Label/Document Translation:

"We know that unity is the foundation of victory; because of this we want that we, all workers, fight united under the banner of only one proletariat Party. The Single Party, the goal of our forces, has been the solid foundation where the pillars of our next triumph sit. United we will conquer and together we will build a Spain happy and free from all oppression, without that no one would be able to snatch away the integrity of our Country, because fascism will lose the decisive battle in the war with our unity." "