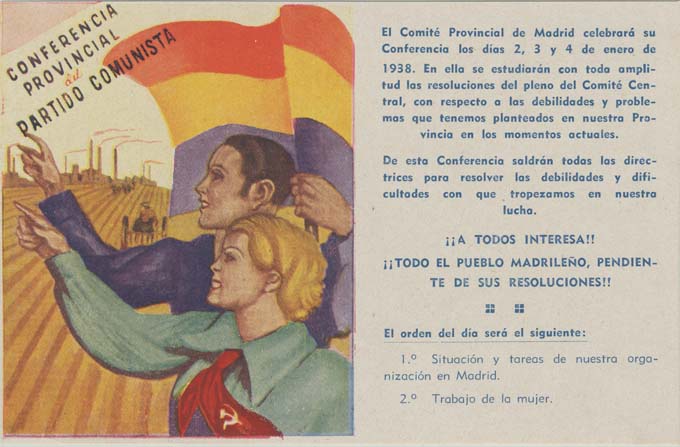 Title: Conferencia Provincial del Partido Communista
Title translation: Provincial Conference of the Communist Party
Author/Publisher Group: Partido Comunista de España (Sector Sur)
Place of Publication: Madrid
Publication Date: c. 1938
Label/Document Translation:

"This piece is a small handbill advertising a conference to take palce the 2-4 of January in 1938. The handbill states that "at the conference, the resolutions of the joint session of the Central Committee will be studied to the full extent [and] with respect to weaknesses and problems which we have found en our Province at the present moment." At the bottom, the "order of the day" gives an idea of what was to be discussed at the conference. The two main topics were: 1) "the situation and tasks of our organization in Madrid" and 2) "Women's work."