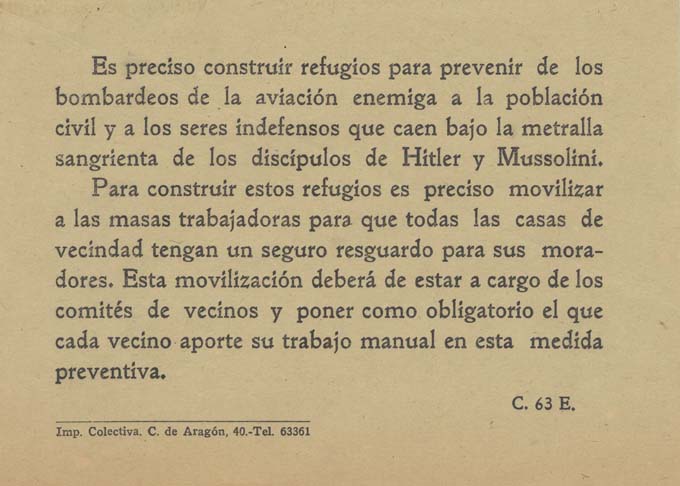 Title: [no title]
Title translation:
Author/Publisher Group: Partido Comunista de España / Célula 63
Place of Publication: Madrid
Publication Date: c. 1936-1939
Label/Document Translation:

"It is important to build refuges to impede the bombardment from enemy airplanes on the civil population and defenseless people which fall under the bloodthirsty fire of the disciples of Hitler and Mussolini. To construct these refuges, it is necessary to mobilize the working masses so that all homes in the vicinity have a secure defense for their inhabitants. The mobilization should be in the charge of the committees of neighbors and should be presented as obligatory so that every neighbor contributes their manual labor in this preventative measure." "