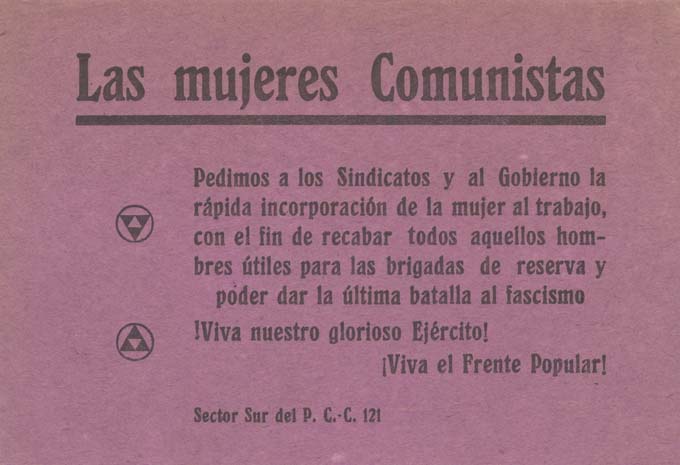 Title: Las mujeres Comunistas
Title translation: Communist Women
Author/Publisher Group: Partido Comunista de España (Sector Sur) / Célula 121
Place of Publication: Madrid
Publication Date: c. 1936-1939
Label/Document Translation:

"We are asking Trade Unions and Government [for] for the rapid incorporation of women into the work force, with the goal of getting all those useful men for the reserve brigades and to be able to help in the last battle against fascism. Long Live our glorious Army! Long Live the Popular Front!"