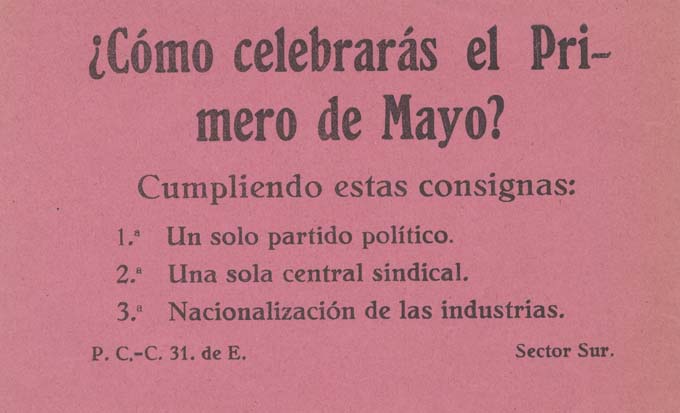 Title: ¿Como celebraras el Primero de Mayo?
Title translation: How will you celebrate the First of May?
Author/Publisher Group: Partido Comunista de España (Sector Sur) / Célula 31
Place of Publication: Madrid
Publication Date: c. 1936-1939
Label/Document Translation:

"[By] completing these tasks: 1. One Political Party 2. One Central Union 3. Nationalization of Industry"