Posted On: September 28, 2015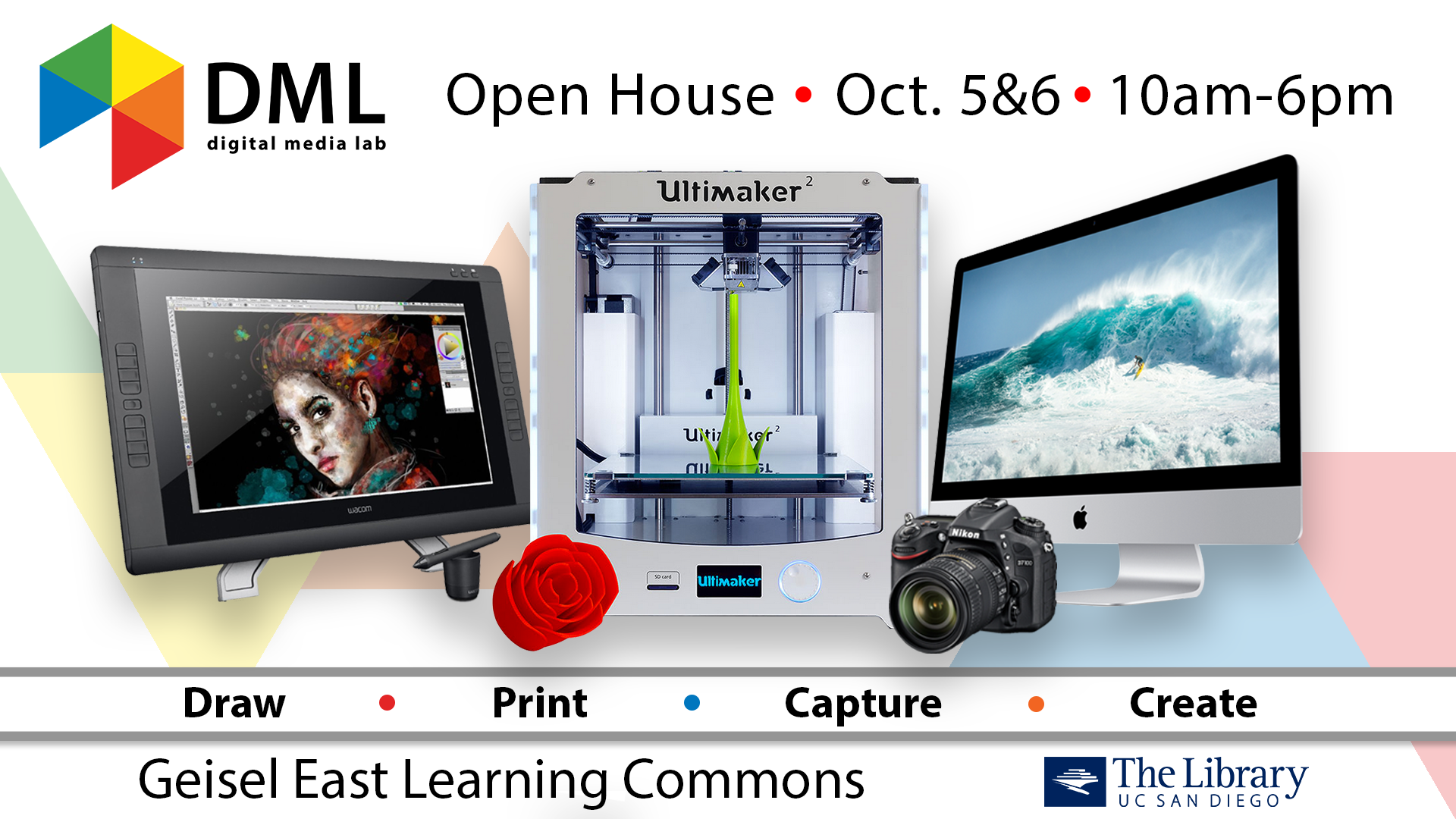 The Library's new Digital Media Lab (DML) Opens on October 5th!! Offerings will include:
3D printing and design consultation, 5k iMacs, 22" HD Cintiq Drawing Tablets, Adobe CC, Autodesk Media Production and Design Suites, Final Cut X, Camtasia, and much more!
The Lab is located on Geisel's 2nd floor East Learning Commons, and is open to all UC San Diego students, faculty, and staff. Email DMLtech@ucsd.edu for details. (no RSVP required)
Check out our summer projects on youtube!