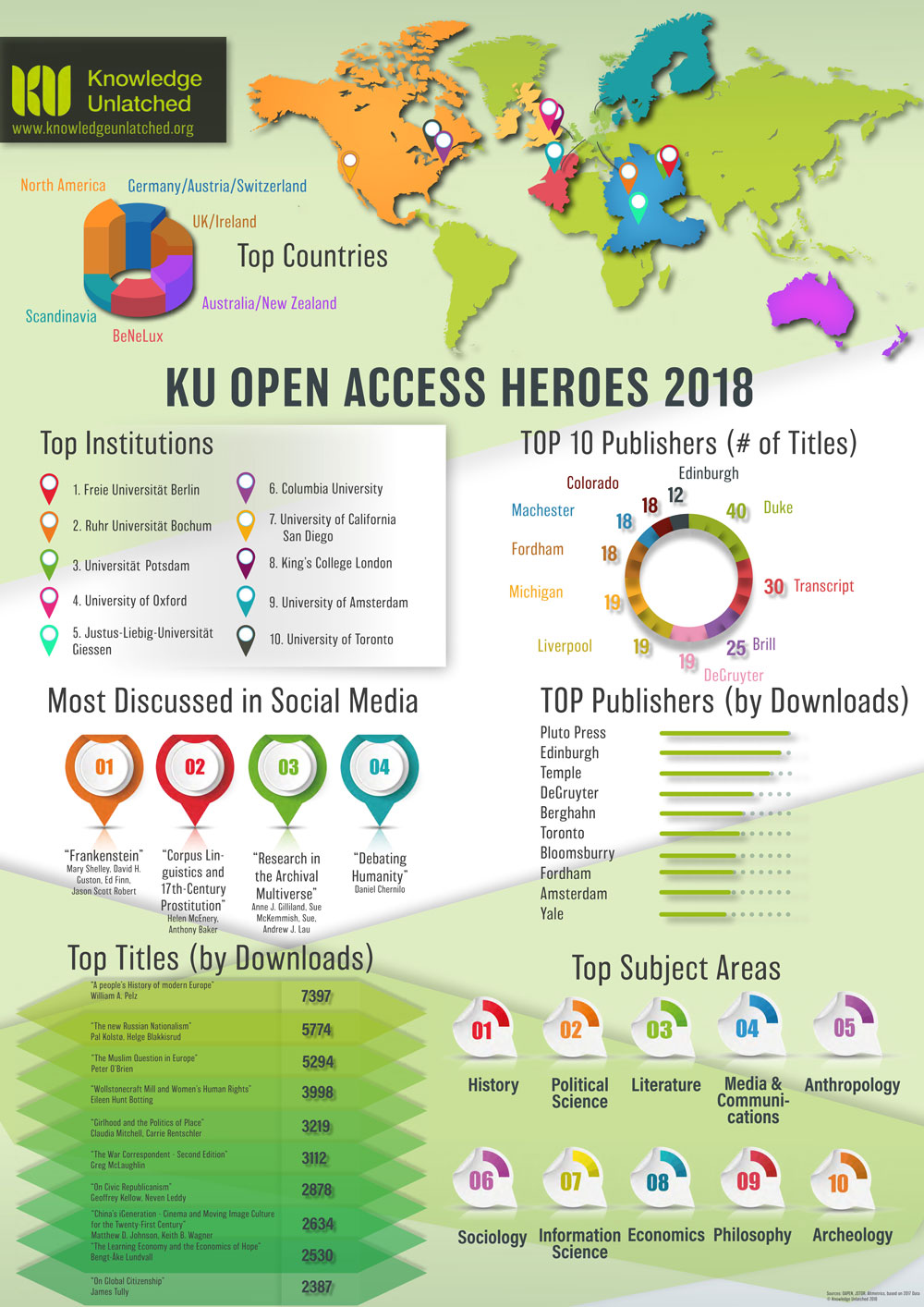 UC San Diego saw the second highest usage of any institution in North America and the seventh highest usage worldwide of scholarly content from Knowledge Unlatched.
As part of UC San Diego Library's ongoing support for Open Access, the library pledges funds to "unlatch" books in partnership with Knowledge Unlatched. We are more than pleased to learn that our support has made some impact!
Here's an example:
Ned Randolph, a Communication Studies PhD candidate, published "River Activism, "Levees-Only" and the Great Mississippi Flood of 1927" in Media and Communication published by Cogitatio Press. Not only does he retain copyright and licenses his work with Creative Commons license, but he has seen 240 views and 29 downloads since publishing in open access on February 9, 2018. That's 29 downloads in three days! See the info graphic showcasing this year's heroes.