When
May 6, 2020
5:00 PM–7:00 PM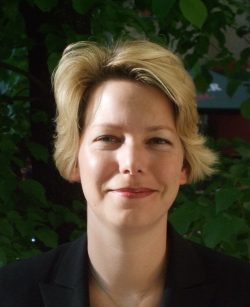 This event has been canceled in accordance with Governor Gavin Newsom's stay-at-home executive order issued March 19, 2020.  All spring quarter events must be postponed or cancelled until further notice due to the potential transmission of Covid-19, or Coronavirus.
Your involvement is very important to us, however, our first priority is the health and safety of our students, faculty, staff and visitors. For campus-wide updates, please visit the UC San Diego Coronavirus website.
What is everyday life, and how is it experienced under extreme stress? This is the broader question that animates the research of Anna Hájková, an associate professor of Modern Continental European History at the University of Warwick. In her talk, Hájková examines sex work, sexual violence, and coercion of Jewish women and men in concentration camps, ghettos, and in hiding. She is the author of many journal articles and books, including her current project, Boundaries of the Narratable: Transgressive Sexuality and the Holocaust. This pioneering study seeks to contribute to our understanding of gender and sexual violence during the Holocaust and explores the erasure of narratives of gays and lesbians who were deported as Jews and who subsequently vanished from the historical record.
With support from Thurgood Marshall College
Contact:
Ellysa Lim, (858) 534-1183, e7lim@ucsd.edu

Registration:
https://hlhw_hajkova.eventbrite.com