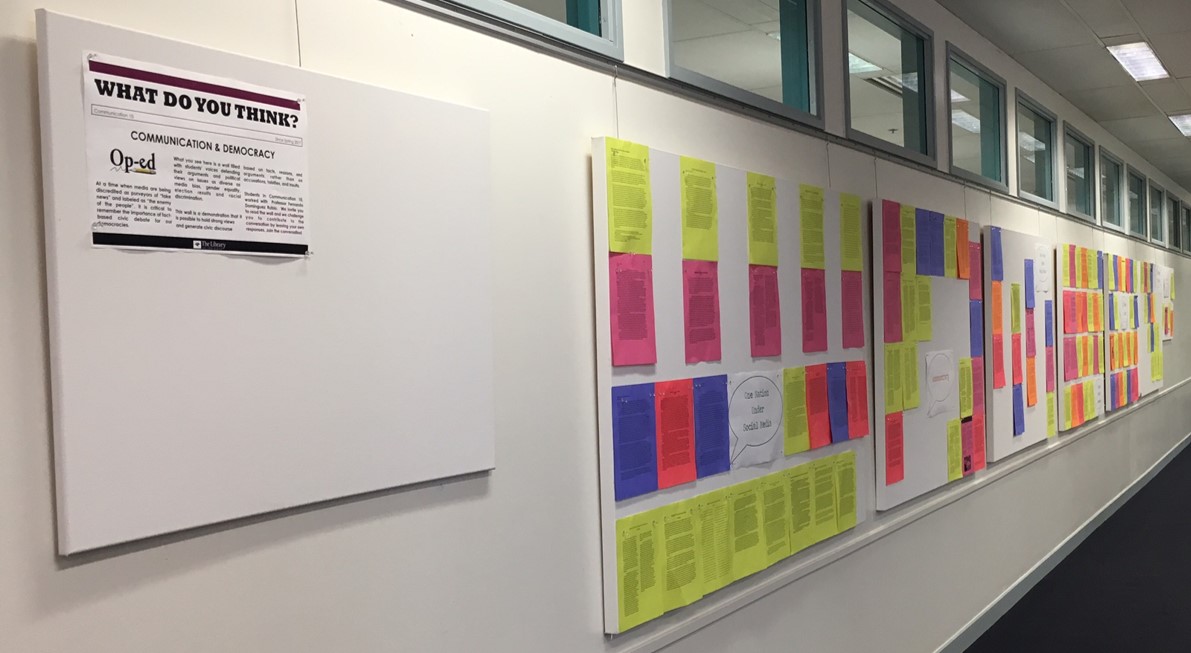 What Do You Think?
Geisel Library building, main floor, west wing
At a time when media are being discredited as purveyors of "fake news" and labeled as "the enemy of the people", it is critical to remember the importance of fact-based civic debate for our democracies.  The "What Do You Think?" exhibit was created by students in Professor Fernando Dominguez Rubio's Communication 10: Communication and Democracy class this past Spring Quarter. What you see here is a wall filled with students' voices defending their arguments and political views on issues as diverse as media bias, gender equality, election results and racial discrimination.  This wall is a demonstration that it is possible to hold strong views and generate civic discourse based on facts, reasons, and arguments, rather than on accusations, falsities, and insults.
We invite you to read the wall and we challenge you to contribute to the conversation by leaving your own responses. Join the conversation!
The exhibit is located in the Geisel Library building, main floor, west wing.