Collections of Distinction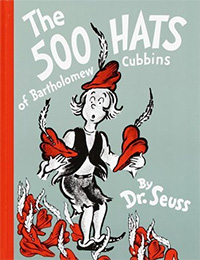 These are collections that are internationally known for their excellence in a particular field. Private support can establish new Collections of Distinction or aid us in perpetuating the superior quality of existing collections. Examples of the UC San Diego Library Collections of Distinction include:
The American Institute of Wine and Food Collection: This collection is devoted to culinary history and cuisines from around the world.
The Archive for New Poetry: This archive is a comprehensive research collection of American poetry and poetics that reflects and documents alternative approaches to writing in the English language from 1945 to the present.
The Baja California Collection: Through the generosity of a number of private collectors, more than 1,800 books, journals, newspapers, maps, photographs, and manuscripts support comprehensive research in the history, politics, culture, economy, and natural history of the Baja California peninsula.
The Dr. Seuss Collection: The Dr. Seuss Collection contains original drawings, sketches, proofs, notebooks, manuscript drafts, books, audio- and videotapes, photographs, and memorabilia. The approximately 8,500 items in the collection document the full range of Dr. Seuss's creative achievements.
The Tuzin Archive for Melanesian Anthropology: This archive contains a collection of books, dissertations, serial publications, photographs, films/video, artifacts, and unpublished documentation pertaining to the peoples, cultures, languages, and history of Melanesia.
The Scripps Institution of Oceanography Archive: This archive includes correspondence, photographs, logbooks, diaries, films, audio recordings, drawings, blueprints, and other materials that document the history of the Scripps Institution of Oceanography. The collection also includes 19th- and 20th-century materials documenting oceanographic expeditions, ships and instrumentation, science policy, marine life, marine resources, marine policy and law, and California coastal geology.