Dinner in the Library 2011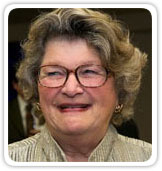 Mary Walshok
Our thanks go to after-dinner speaker, Mary Walshok, Associate Vice Chancellor & Dean of University Extension, for her eloquent thoughts on San Diego's technology history and the future of innovation in our area. We look forward to her forthcoming book on this subject, Invention and Reinvention: The Evolution of San Diego's High-Tech Economy, published by Stanford University Press.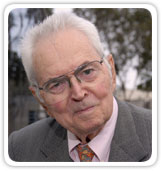 Charlie Robins
We also congratulate Charlie Robins as the 2011 recipient of the Geisel Citation for Libray Philanthropy. His contributions include being a founding member of the University Librarian's Advisory Board, being a key resource for the establishment of the Pacific Rim Digital Library, establishing the Jere and Charlie Robins Collection Endowment for International Relations and Pacific Studies, and for consistently supporting Dinner in the Library. Charlie, please know how much we appreciate your continued leadership and support.
We thank each of you who supported this year's eighth annual Dinner in the Library, especially our generous 2011 sponsors and silent auction contributors.
Here are a few of this year's guests: