Dinner in the Library 2010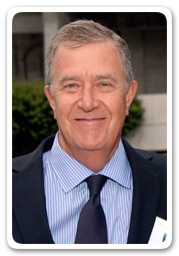 We would like to thank after-dinner speaker, Hugh Davies, the David C. Copley Director of the Museum of Contemporary Art San Diego (MCASD), for making us more aware of the valuable "town/gown" relationships organizations like MCASD have with UC San Diego. His talk was the capstone to a marvelous meal prepared by University Catering. For more information about Hugh Davies and the MCASD, please visit the museum's website.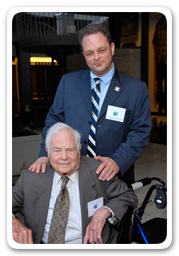 We would also like to congratulate Arthur Brody as the inaugural recipient of the Geisel Citation for Library Philanthropy. His contributions to the UC San Diego Libraries are immense and are complimented by his support of libraries and librarians throughout his business career. Art, we thank you for your continuing leadership and support!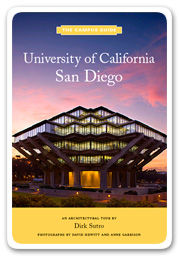 Guests each received a copy of local author, Dirk Sutro's The Campus Guide: The University of California, San Diego, an campus architecture review which was developed to kick-off a year-long celebration of UCSD's 50th anniversary. These volumes were contributed by the UCSD campus architecture office courtesy of campus architect, Boone Hellmann. In addition, several guests received gifts donated by the Levenger Company and the San Diego Padres organization.
We thank each of you who supported this year's seventh annual Dinner in the Library, especially our generous 2010 sponsors.
Here are a few of this year's guests: